Have you ever wondered how or why new workwear lines come about?
By Karen Chovan
This past week, I attended an excellent talk presented by Alicia Woods, founder and CEO of Covergalls, and General Manager of Marcotte Mining.
The event was hosted by Women in Mining and Women in Nuclear, Inc. (WIM/WiN-SK, as one of the numerous events held during Saskatchewan Mining Week.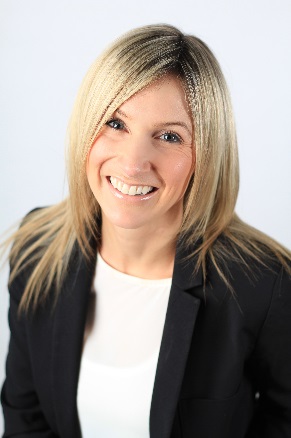 Ms. Woods shared stories of her introduction into mining, starting not with her first job on a site, but going back to when she was a child. For she grew up with mining all around her, with her grandfather having started the Marcotte Mining company. She learned early what mining was all about, and by the age of 5, she knew that she would one day follow in her grandfather's, then father's shoes, to run that mine.
Unfortunately, just before her father was to take over, his life was claimed in a snowmobile accident. The mine was sold, and Ms. Woods' goal fell out of reach. But in what I'd call the forces of nature making things right, this series of events did not end her destiny to have a life involved with mining!
When Ms. Woods was attending post-secondary school, she found that everything she wanted to take was only available via night courses, and as all students, she was also in need of cash. And guess who needed some part time help?
You guessed it – Marcotte Mining!
Part time soon turned into full time, and a shift into less of an office role over time, to one where she came face to face with the underground world – and with having to wear Personal Protective Equipment (PPE)… with every article being 3 to 4 sizes too big.
Now, for those of you not aware, PPE is different for each role and is required for most industrial jobs. For underground mining, typical requirements include coveralls, steel-toed boots, gloves, safety glasses and hard hats with lamps, as well as a sturdy belt to hold a heavy battery pack and radio.
At the best of times, this is a bit bulky and heavy to clomp around in all day, but extremely so when things don't fit. Believe me, I've been there.
Just think about little kids when they play dress-up, shuffling around (and tripping) in shoes much too large, wearing (and holding up) clothes dragging on the floor. Hats tipping sideways or into their face at the most inopportune moment.
Only it isn't dress-up – it's a job. And it isn't for fun – it's required, and you're in them for 14 or so hours per shift. And it's supposed to protect you – only it isn't safe. Because of its size, because you can trip on it, because it can fall off or get caught in moving equipment. And lastly, because you might just have troubles running away from a dangerous situation.
Sound like fun?
One more thing – if you've worn standard coveralls, you'll know this too. You have to completely remove them in order to go to the bathroom – at least as a woman, anyways – every time.
How would you like to strip down to your skivvies, and attempt to crouch and hold all your clothing up, at the end of some dark tunnel where everyone relieves themselves?
Ms. Woods didn't. For 10 years, she chose to avoid fluid intake for her complete shifts working underground, in order to avoid this. And then, she couldn't – working in an extremely dry potash mine, she found she needed water, and lots of it. And one day, the lift was down, and she just had to. Turning off her headlamp, dropping things in the dark, just to afford some privacy. And then she vowed to figure something out so she wouldn't need to do so again.
So, fast forward to today, and the production of the Covergalls line of PPE for women. Fitted for our bodies, with zippers in places to make things more convenient, and lots of other great features. Check them out for yourself.
I haven't had to wear coveralls for a while now, nor did I need to for my role in the field most of the time. But I know one thing, they were the most uncomfortable and clunky things I've ever had to work in, and I'm sure many women working in any industrial role can relate.
If I ever do need to wear them again? I know where I'll be shopping!
So, a happy end to a very long story – not only did Ms. Woods eventually achieve her goal of running Marcotte Mining, but she also fixed a PPE challenge for not just herself, but for all women out there!
Thanks Alicia!